TEAM BUILDING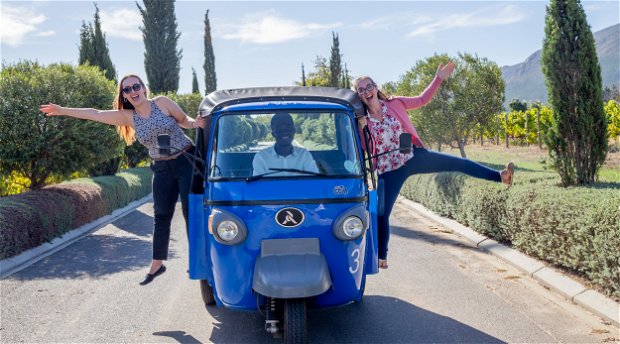 Team Building Activities & Adventures
In our current competitive business age, having a strong team is essential. Any activity outside of the office environment has the potential to build relationships, build teams and break down communication and cultural barriers.
We have a selection of adventure activities that stimulates true human connection whereby once everyone has returned to the office, empathy becomes a driver for projects which require help and co-operation.

Tuk Tuk Franschhoek offer you an exciting Tuk Tuk race through the beautiful Franschhoek Village. Find clues and complete tasks all aboard a brightly coloured tuk tuk driven by an accredited & certified driver.
Your driver will transport you through the village to the destination points as per your request which you will find by means of using your cellphone & map.
For Groups of 27 or more, additional games & activities are added. T's & C's apply.